Every cloud has its silver lining

_________________
Merci de me faire part des grosses fautes dans mes messages en langue étrangère. Grâce à vos remarques, je pourrai m'améliorer
All work and no play makes Jack a dull boy



_________________
Merci de me faire part des grosses fautes dans mes messages en langue étrangère. Grâce à vos remarques, je pourrai m'améliorer
"The pessimist sees difficulty in every opportunity. The optimist sees the opportunity in every difficulty." - Winston Churchill
"I believe that I am not responsible for the meaningfulness or meaninglessness of life, but that I am responsible for what I do with the life I've got."
_________________
Merci de me faire part des grosses fautes dans mes messages en langue étrangère. Grâce à vos remarques, je pourrai m'améliorer
Something said as a joke may often contain wisdom and truth
_________________
Merci de me faire part des grosses fautes dans mes messages en langue étrangère. Grâce à vos remarques, je pourrai m'améliorer
Life is like a box of chocolates ... you never know what you're gonna get !




Messages

: 267


Lieu

: Paris


Langues

: Australian English (Langue maternelle), Fr, Pol



Thanks Krystyna ! I would add that people who think they will get a nice one are more likely to get a nice one.
_________________
Merci de me faire part des grosses fautes dans mes messages en langue étrangère. Grâce à vos remarques, je pourrai m'améliorer
"Man improves himself as he follows his path;
if he stands still,
waiting to improve before he makes a decision,
he'll never move."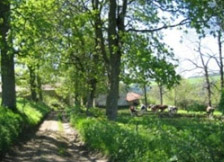 "Thinking is the enemy of creativity. It's self-conscious, and anything self-conscious is lousy. You can't try to do things. You simply must do things." - Ray Bradbury
_________________
Merci de me faire part des grosses fautes dans mes messages en langue étrangère. Grâce à vos remarques, je pourrai m'améliorer

---
Permission de ce forum:
Vous
ne pouvez pas
répondre aux sujets dans ce forum